4 Best Songs of Bollywood
4 Best Songs of Bollywood
The Indian film Industry is synonymous with the colorful dance routines across the world. There are many different songs that were used across different situations to create or set the different moods of the audience. Whether you are new to Bollywood or a predominant Bollywood bug, you must know of the best dance numbers of Bollywood and the top songs of Bollywood.  But first, here is a list of the top 4 songs in Bollywood:
Mughal-e-Azam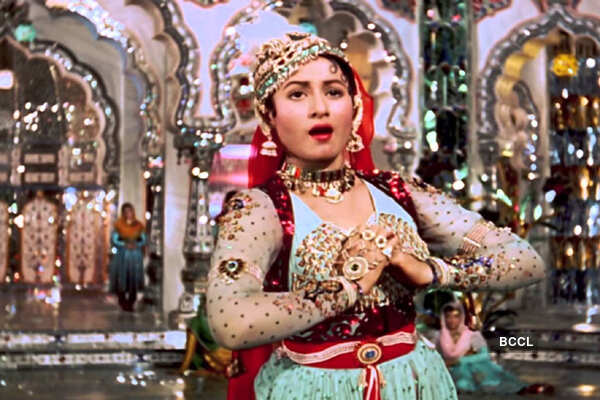 The most iconic songs in the history of Bollywood lists ought to include the timeless number by Madhubala 'Jab Pyaar Kiya Toh Darna Kya', which was shot in the grandeur of the glass and faux gold set and infused with the rousing voice of Lata Mangeshkar. To stun the audience we have the graceful dance steps and expressions of Madhubala, and the energy of a young Dilip Kumar.   
Mera Naam Chin Chin Choo- Howrah Bridge
Helen made quite the splash in the 1958 film by Shakti Samanta. Helen flirts with Ashok Kumar and the camera. This song is addictive and has been remade into numerous new versions. This is a piece of addictive music by OP Nayyar and S Hazara Singh. This is a revered song known for its dance steps. This song had revived singer Geeta Dutt's career and gave actress Helen a permanent foothold in the Bollywood Industry.
Aradhana- Mere Sapno Ki Rani
This is the most uplifting song starring Rajesh Khanna and Sharmila Tagore in the year 1969. It is a very bubbly and peppy number that can be enjoyed by people of all age. The video is set in the Darjeeling and beautifully captures the innocence of young love.
Ek Do Teen- Teezab
The early 90's era was ruled by the evergreen actress Madhuri Dixit. This song launched Madhuri  Dixit's career and set in motion a decade long hit in motion. The film Teezab was directed by N Chandra. Saroj Khan had won the Best Choreography Award at the Filmfare in the year 1989 for this song.
These songs are the perfect way to unwind on a lazy weekend. Here are a few songs that are the best dance songs of Bollywood
Yaar Na Miley Toh Mar Jaawan from Kick: This song is definitely a great number to groove on because of the fast beats.

The Humma Songs: Ok Jaanu. This song brings out the best two worlds with the new and old versions at its best.

Badrinath Ki Dulhania- Title Track, if the typical Bollywood song has a face, it ought to be this song. This track is timeless and designed for all age groups.
These were the few best dance songs of Bollywood that can be enjoyed by people of all age groups and at all occasions. This is the best way to unwind on a stressed out day or relish for entertainment reasons.